30 Customer Service Tips That Will Genuinely Delight Your Customers in 2019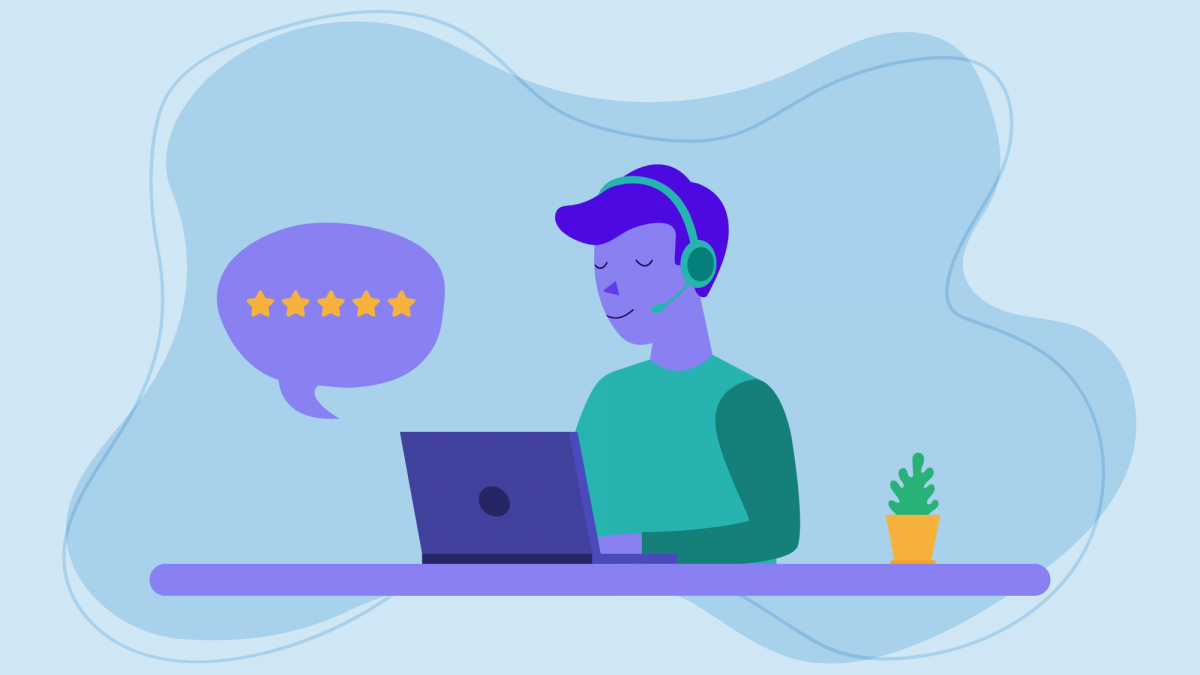 This guide breaks down 30 actionable customer service tips to help you step up your customer service game in 2019. We'll explain how to leverage certain strengths and relationships with your clients that big corporations can't replicate.
With our customer service best practices below, you can keep your customers delighted every single time they interact with your brand.
Why are Businesses Still Struggling with Customer Service?
A recent report by NewVoiceMedia shows that companies across America lose $75 billion annually because of poor customer service. The team at Nextiva rounded up over 100 customer service trends and statistics that give even deeper insight into why businesses are failing to satisfy their customers.
Managers and CEOs that fail to address poor customer service within their organization are going to struggle in 2019. With the customer being king, it's going to be hard to ignore the importance of customer reviews now.
The top 2 reasons why businesses fail at Customer Support
1) Bad training
Companies are failing to empower their representatives. Instead of giving them the autonomy to do what's right for the customer, reps find themselves roadblocked by rules and corporate scripts. The best customer service examples show that employees with autonomy and access to resources serve customers better.
2) Bad hiring
Many people look at customer service jobs as a "way in" to the professional world, but they are not passionate about customer service. Often, people go into customer service just because they "need a job." It's vital to hire people who can truly talk to other people and are willing to learn as they work.
These individuals are ambassadors to your brand, and how they react to a problem is a direct reflection on your company's values. It's okay to check references and conduct several interviews until you've managed to find the perfect person to fill this role.
Here's How We Define Amazing Service at Nextiva:
Here are 30 Customer Service Tips Worth Trying:
Have thick skin
Use personal touch
Lead with positive language and reaction
Let customers discover solutions
Use easy feedback templates
Address problems right away
Give your people power
Reply promptly
Watch your tone
Use reputation management tools
Take control of first impressions
Build self-service options
Eliminate the fine print
Implement a standardized process
Gauge the last impression
Be authentic
Build a community
Demonstrate empathy
Highlight special occasions
Invest in your social media presence
Understand that every customer is different
Focus on fast service
Be a proactive problem-solver
Repeat your wins
Practice active listening
Incentivize excellent service
If you don't know, say so
Never argue, ever
Vent with caution
Maintain relationships with old customers
1. Have Thick Skin
Starting a list of customer service tips with a warning about being tough may seem counter-intuitive, or even slightly pessimistic. However, it's important to remember that no matter how awesome your business is, or how reliable your customer service, it's impossible to please everyone 100 percent of the time.
Why this matters
Having thick skin allows you to remain calm in aggravating situations so you can turn an adversarial relationship into one that truly benefits both parties. Mellody Hobson, CEO of Ariel Enterprises and former CEO of DreamWorks Inc., says "If we can learn to deal with our discomfort and just relax into it, we'll have a better life," and she should know.
How to work on this
Don't take things personally — The customer is dealing with you simply as an extension of your company. Their negative attitude and abrasive remarks aren't directed to you personally, they're in response to a situation. If you keep this thought in the front of your mind it will eventually become second nature.
Avoid the urge to compete or argue — Focus on understanding the customer's problem and moving the interaction in a positive direction. You'll soon toughen up and your urge to argue will be gone.
But, all of our top 30 tips wouldn't be effective unless it started with hiring the right kind of people for your Customer Support team. See what our Director of Demand Generation, Gaetano DiNardi and Wistia's Director of Customer Happiness, Stacy Justino say about hiring here >>>
2. Use Personal Touch
Orison Swett Marden, inspirational author and founder of Success Magazine once stated, "the golden rule for every business man is this: 'Put yourself in your customer's place!'" Everyone wants the royal treatment when they're receiving any service, even when they're working with a large organization that sees thousands of clients every day.
A personal touch is the best way to let your prospects know that they are a priority. When talking to your customer, learn their name, and use it repeatedly throughout the conversation. To show that you're listening, mention something they said earlier. Your regulars will appreciate that type of personalization and will likely spread the word about your company.
Follow these cues
Value your customer's time — Your customer has a busy life, just like you do. Keep that in mind, especially when you're initiating contact with a customer. Here's an example.
GOOD: "I'll have this issue fixed for you soon. I can give you a call around noon tomorrow with an update. Or would you prefer an email?"
BAD: "I'll have this issue fixed soon. You'll receive an email update in 1-2 business days."
In the good example, you're inviting the customer to either suggest a different time or opt for an email instead. This personal touch allows the customer some control over when you intrude on their day.
In the bad example, you're not allowing the customer any control over when or how they receive an update. Worse yet, you're telling them they might have wait two days.
Use your customer's name — This seems pretty obvious, but it still doesn't happen as often as it should. No one wants to be referred to as "Sir" or "Ma'am" (or worse yet, "Madam.") Being professional and being friendly are not mutually exclusive.
Related: Why Your Customers Aren't Giving You Referrals
3. Lead with Positive Language and Reaction
It's all about how you say things. Even if you're tasked with delivering bad news, there is a way to sugar coat it for consumers. If you're levelheaded and serious, they will calm down as well.
Think about when a customer is looking for an item that is out-of-stock. Sometimes, they become irate when they find out that a store doesn't have what they needed. Rather than saying, "we don't have that part/product right now," turn it into a productive solution. Instead say: "It will be available next week. What is the best way to contact you once it arrives?"
Do you see the difference? The first response is dismissive and does not offer a solution whereas the second is informative, confident, and proactive.
Consider this example..
The customer wants to change her service package, but you can't make the change until tomorrow. Your initial response is to give the customer the facts: "I can't change this today. I won't be able to do it until tomorrow."
Instead, take a quick moment to get rid of the negative words (can't, won't) and instead, tell the customer what you can do.
"I'm happy to make that change for you first thing tomorrow morning."
It only takes a split second to reorganize and reword your interactions with customer to achieve a more positive experience.
4. Let Customers "Discover" Solutions
If your product is tactile, allow the customer to experience it and "discover" it for themselves. If it's more conceptual, walk the customer through its usage while also asking questions and offering suggestions. If the customer doesn't successfully grasp a concept, allow them a chance to explore and discover the product on their terms.
Why this matters
Once they feel in control of the product and determine that they need it in their lives, they will be more apt to make a purchase. You want to inform them enough so that they can decide to buy themselves. If a purchase feels forced, it's likely the patron won't be back a second time.
How Asana does this
Asana, a workflow and project organizational tool, is a great example of letting customers discover solutions. Their robust knowledge base guides current and prospective customers through the ins and outs of their software. Upsell opportunities are appropriately placed throughout the knowledge base without an "in-your-face" feeling. Users can browse general help topics and search for more in-depth solutions.
Giving the customers a chance to answer their own questions and seamlessly upgrade their plan empowers – and satisfies – Asana's customers.
5. Use Easy Feedback Templates
Most customers dislike surveys, however, that involve logging into an online portal. As much as clients love to rate your products and services, they won't do any extra work for it. Yet, you need their feedback to improve processes or reinforce successful mechanisms.
One way to get customer feedback is by sending emails with a link to a survey. Customers are more likely to complete studies when there is a link right in front of them to click.
It's also important to offer incentives to customers who choose to complete a survey. For example, Starbucks offers ten stars as an incentive for customers that complete their questionnaires. Be sure that surveys are also short, sweet, and to the point. These audits should take less than five minutes for customers to complete. Any longer and you risk customer disengagement or a lot of incomplete surveys.
Here's a non-invasive, quick-to-answer survey:
Were you satisfied with your experience?
Would you recommend us to a friend?
Was our website easy to use?
Did our service meet your expectations?
Would you make another purchase from us?
Related: Why You Need a Customer Reviews Strategy in 2019
6. Address Problems Right Away
From a certain perspective, addressing a horde of complaints or negative comments seems overwhelming. As we'll continue to address throughout the list, there's ways of dealing with problems, even if you have to tell your customers you don't know the answer. Your employees have to have no fears when it comes to tackling tough problems.
Marissa Mayer, the former President & CEO of Yahoo once said, "I always did something I was a little not ready to do. I think that's how you grow. When there's that moment of 'wow, I'm not really sure I can do this,' and you push through those moments, that's when you have a breakthrough."
It's important to remember that when your customer has a problem, it's dire to them. If the buyer points out a flaw in your company's process or a problem with a product, then offer to solve it. It's easy to get bogged down at seemingly 'simple' questions but remember that your clients didn't have the same training you did, and don't have the knowledge, so technically there are no bad questions. That's the mindset your customer service team should be in before starting their shifts.
How to approach this
Acknowledge the customer's issue – even if you think the mistake might be on the customer's side. Be sure the customer knows you've heard and understood the issue.
If you can solve the problem right away, do it. The old quote is famous for a reason. "Don't put off til tomorrow what you can do today."
If you can't solve the problem immediately, tell your customer when you can solve it.Knowing their issue is being addressed, even if it's behind the scenes, will go a long way to satisfy your customer.
Related: Why Collaboration Only Happens With A Customer-Centric Culture
7. Give Your People Power
"Leadership is the ability to guide other without force into a direction or decision that leaves them still feeling empowered and accomplished" says Lisa Cash Hanson, 'Mompreneur' and creator and CEO of Snuggwugg baby product company. The biggest complaint from customer service personnel is their inability to solve problems due to company restrictions or policies. Customer service professionals understand that their primary function is to handle complaints.
If they are unable or unauthorized to offer or provide solutions to customers, then this can be frustrating for your customer service team.
Continuously negative experiences also lead to high turnover rates, which increases training costs, decreases productivity, and ultimately reduces revenue. If your customer service team can offer customers real solutions, such as discounts or credits that aren't significantly costly to your bottom line, then why not give them that power?
How Ritz-Carlton gave their people power
Ritz-Carlton is a near perfect example of employee empowerment. Each employee is pre-authorized to spend up to $2,000 per guest/per day to solve problems and meet their customers' needs. Read that again – $2,000 per guest per day!
This means the Ritz-Carlton staff don't need to "ask a manager" or "get permission" to make things right. When they see a problem, they can address it on the spot. This is a major reason Ritz-Carlton has such a sterling customer service reputation.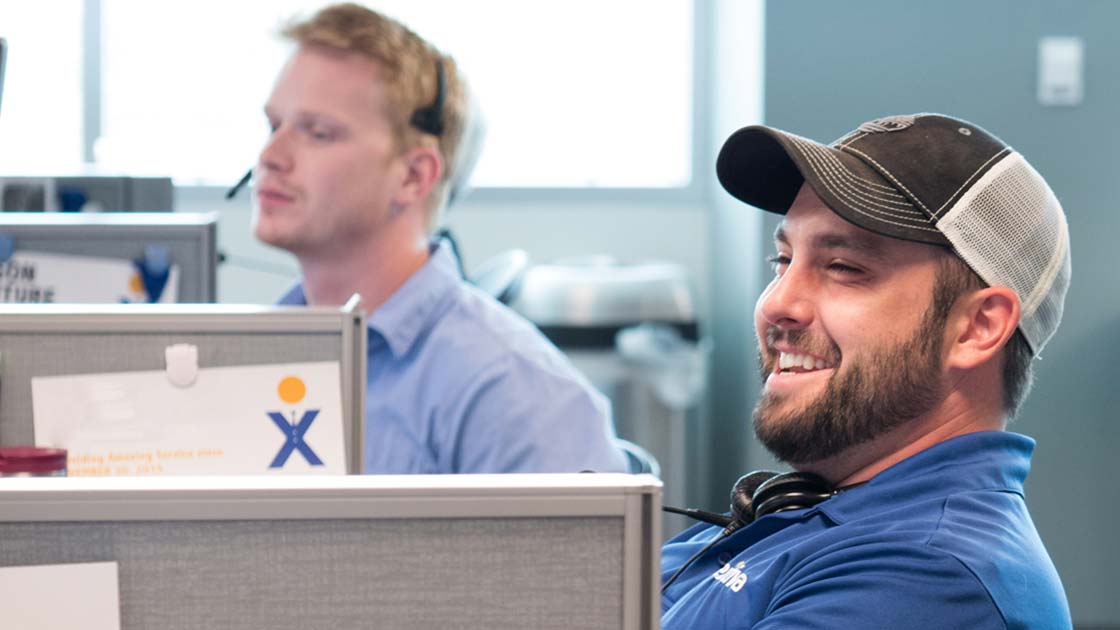 8. Reply Promptly 
Never underestimate the importance of "showing up early," or quickly replying to a customer's messages. Again, although a customer's complaint may not be as significant compared to others, it's important to keep in mind that customers' complaints are essential to them.
Even if you respond to the customer to tell them that you have received the message and are working on their problem, this goes a long way. Responding within business hours is always the best practice. If the problem is easy to fix, that's even better. Don't put it off. You could miss out on making another sale right then and there.
"So often people are working hard at the wrong thing. Working on the right thing is probably more important than working hard," finds Caterina Fake, the co-founder of Flickr and Hunch. Fake knows about working on the right projects. She also served as a chairman for Etsy and is currently on the board for The Sundance Institute, Public Goods, and McSweeneys. By focusing on the right things while at work, your company can grow productively.
Clear KPIs are your answer here
Your KPI's should be specific and measurable. "We answer calls as soon as possible," or "Emails are handled in order of receipt," are not good customer service practices.
Set KPI's like, "Calls are answered within 20 seconds," and "Emails are processed within 2-hours of receipt." Publish your companies KPI's internally, hold your team accountable for them, and – if you really want to wow your customers – share your KPI's externally. Post them on your website so your customers know what they should expect.
9. Watch Your Tone
When replying to an online message or through email, the tone is just as important as if you were having a face-to-face
conversation with a customer. A good rule of thumb is to craft a written message, reread it and pay attention to tone and word twice. Read it at least twice because you can only hit SEND once!
Walt Disney once told reporters, "do what you do so well that they will want to see it again and bring their friends." Which means, if you tackle the problems at hand in a reasonable way, that customer will be back, despite what went wrong at first. By keeping your temperament, you can create a customer for life.
If you're speaking to someone face-to-face, keeping your cool and resolve and maintaining a friendly but severe tone sets the character for the entire confrontation. If a customer service agent has a forceful or dismissive way of speaking, that can inflate the scene. Staff members should practice active listening and figure out a plan to help the client then and there.
Let's take an example:
Here's an old customer service trick that will help keep your tone in check: Speak to everyone as if they're your grandma. That goes for phone calls, emails, chats, any customer interaction. Before you speak (or write) in a snippy or condescending manner, ask yourself, "Would I talk to my grandma like this?"
10. Use Reputation Management Tools

With the power of the Internet, customers now have multiple channels available to air their grievances about a poor experience with a business. They have social media, blogs, forums, review sites and so on. Remember how much word-of-mouth matters. Use reputation management services to continually be on the lookout for how your company is perceived, especially online. A good online presence is marketing that comes for free, but if you miss the mark, it will cost you big.
If there are persistent problems, then contact the customer directly and try to find an amicable solution. If you reach out and offer a handful of solutions, and the customer still isn't happy, then you have done all you can. At the very least, the customer can look upon your attempt as a good faith effort, possibly restoring their belief in your products and services.
Warren Buffett, the world-famous CEO of Berkshire Hathaway, is also an investor, speaker, and philanthropist. Buffet advises young businesses that "it takes 20 years to build a reputation and five minutes to ruin it. If you think about that, you'll do things differently."
The best way to make sure you are successfully providing your customers with the right service is to regularly check up on that through surveys and quizzes. If you're invested in your company's customer service, the questionnaires will provide you with enough problems so that you can adjust your strategy.
11. Take Control of First Impressions

Initial interactions carry a lot of weight. Look at your business through the eyes of a customer. What can your company do to be more inviting? How can your employees communicate without being overly pushy? The best way to manage first impressions is to consider the differences between businesses with good first impressions and those who overcome poor first impressions.
Next time you're out shopping, or you use another business' services, pay close attention to how they greet you and get to know you. If you enjoyed their approach, emulate it. It's easy to lose touch with what customer interactions are like in your company if you're a CEO, manager, or work in corporate, so check in frequently! "People are definitely a company's greatest asset. It doesn't make any difference whether the product is cars or cosmetics.
A company is only as good as the people it keeps," claims Mary Kay Ash, Founder of Mary Kay Cosmetics. Queen of building images, everyone can picture a Mary Kay representative at the door, with a large smile, ready to sell. That customer service tactic is iconic and has worked as a model for over 50 years. If your staffs' approach to clients is less than memorable, it's time to change things up.
A lot of companies hire secret shoppers to come in once a month and evaluate their experience based on a checklist sent in by human resources. It's another good way to take a look at what your customer service team is doing. Scheduled visits are also necessary, but smart employees are prepared to give their best effort when they know corporate is coming. Sending a shopper in to look at your team and report back is a good way to stay in touch with what's going on at that level.
Let's put this into action
Body language, keeping a smile on your face (even if you're on the phone,) and a warm greeting are all key steps in making a great first impression. But it doesn't stop there. Retailer Laura Ashley makes first impressions an important part of their customer journey. New customers are often sent free gifts that complement their order.
In one case, a new customer was sent a pair of cozy socks to match the comforter she ordered. Small, personalized gestures like these go a long way to give a great impression to your customers right from the start.
12. Build Self-Service Options
Redundancy destroys morale, and your customer service team is no different. If they have to solve the same problem day in and day out, then this will eventually lead to burnout. Build in self-service options for your customers but equip those options with an escape route. If your automated system is too cumbersome for your customers, then make it easier for them to reach a live person.
Self-service also significantly reduces call volume, allowing your customer service team members to spend more time-solving problems for customers—a win-win for all involved.
"What is necessary is to listen to your customers: understand their needs, expectations, and job to be done, and design an experience that meets those needs," states Annette Franz, who was selected as one of "The 100 Most Influential Tech Women on Twitter," by Business Insider.
She's the founder of CX Journey, a company that specializes in helping businesses with their client services. You will always have those clients that prefer autonomy, so give them a chance to figure things out for themselves. You'll open yourself up to a whole new world of self-reliant customers.
Sometimes, it's as easy as a Knowledge Base
Adding self-service options to your customer journey doesn't have to be an enormous undertaking. Start small and enhance self-service options as your company grows.
A great example of customer self-service is a knowledge base. This is a collection of help articles, guides, visuals, and videos that can provide customer support, technical support, and answers to frequently asked questions. Customers can search your knowledge base for general information or answers to specific questions.
Put your knowledge base front and center. Encourage your customers to search for answers on their own by mentioning and linking the knowledge base throughout your website and customer communications. But remember, if the knowledge base doesn't answer the customer's question, make it easy to get in touch with someone who can help.
13. Eliminate the Fine Print
This may be an unrealistic task for some businesses. However, every company should strive to create an environment where the customer doesn't feel duped. Clients with questions do not want to be told to "go read the fine print." Fine print creates an impression that a business is trying to fool them.
Although it's vital for businesses to have legal protection, customer service teams can be still be more upfront about their expectations by proactively informing clients and ensuring they understand exactly what they sign up for, along with what output they are getting. Is much more effective than telling patrons to look at Article 32, clause C, subsection AA, after the fact.
After more than two decades training over 15,000 service agents, expert author and speaker Jeanne Bliss suggests, "customers who love you won't be able to stop raving about you. But you have to earn the right to their story first." If you do have clauses that normally go into fine print, try putting them forward instead.
If you're honest and allow customers to choose your business with all the facts in mind, you'll last a lot longer than a company who makes their customers feel as though they're about to fall prey to something in a contract that they didn't understand.
For example..
Eliminate the fine print that explains your shipping policies by making them clear to your customers in a simple, easy to read format – even before they place an order. This not only gives the impression of honesty and good customer service, it can also avoid difficult customer issues down the road.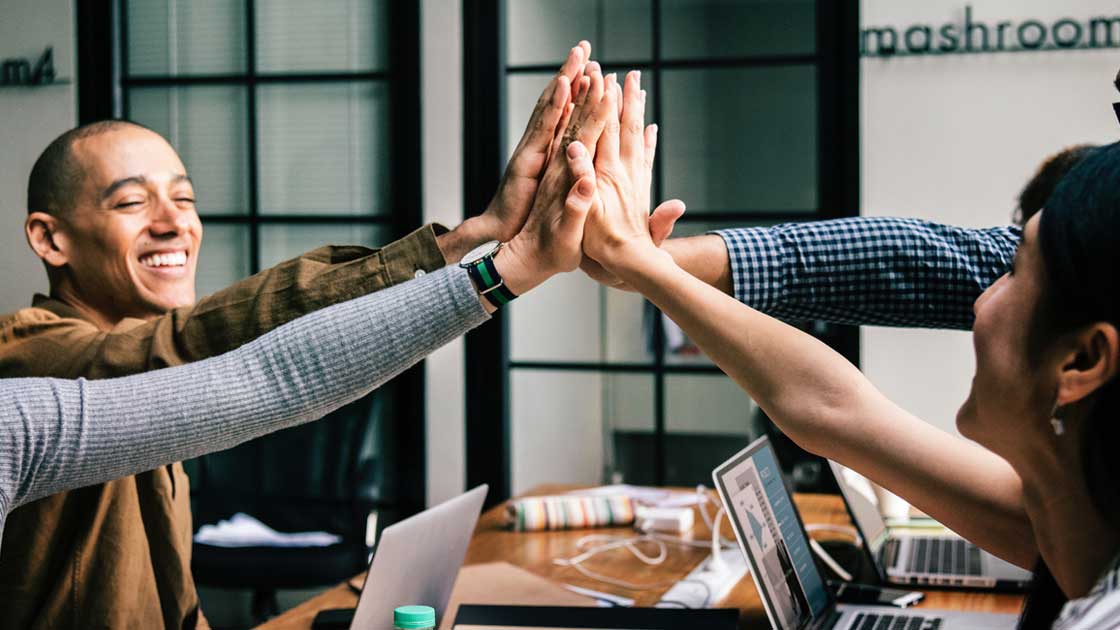 14. Implement a Standardized Process
Customer service shouldn't be automated, and it also shouldn't be freewheeling. Good businesses have standard practices for incoming customer queries, issues, and complaints. Keep your system organized and make sure your staff adheres to the policy. Doing that, you can make sure that any complaints from customers are handled by the appropriate party and are no longer in the queue.
Building and using these systems will allow your employees to consistently develop service skills as well as meet customers' needs. If they work through the customer service matrix and haven't effectively resolved a customer's issue, then it should be escalated to a manager or supervisor for specialized attention.
Martha Stewart's maintains that "life is too complicated not to be orderly." While this might sound obvious, a woman worth over half a billion dollars knows organization. She's created an empire, from stores, to magazines, to television and more. She's got her name and her sponsorship on hundreds of products, and without an organized process, those capital investments could not have worked.
Start by mapping your customer journey
Pretend you are a customer yourself by browsing, searching, purchasing, and contacting your customer support in a variety of ways.
Make a note of each step in your path as a customer. Then, take a step back and determine which of those points should be standardized. For example, how quickly are phone calls answered?
What's the turnaround time for email responses? How fast are orders processed? Determine the level of service you expect in each of these steps and implement standardized handling times across your organization.
Remember, any step in the customer's journey that can be measured can also be standardized.
15. Gauge the "Last Impression"
Once you have completed a sale, resist the urge to move on to the next deal quickly. Good restaurants don't bring the check immediately after you put down your fork after finishing a meal. The same goes for other businesses.
"You don't earn loyalty in a day. You earn it day-by-day," Jeffrey Gitomer, the self-proclaimed 'king of sales' divulged when asked for advice. The author and Speaker is one of the best-known business trainers in the United States, helping thousands by providing sales advice and consulting.
Upon the completion of a sale, customer service team members should follow up with customers to ensure they are happy with a product or service, or to see if there is anything else a business can do to make their experiences better. Work this step into your customer service repertoire.
Proving the same experience day-in and day-out for clients is going to build your company's reputation. If they get the same excellent service every time, they have a problem, you'll have a loyal buyer for life.
Follow up on that follow-up
A simple way to gauge your customer's last impression is with a follow-up email or other contact after a purchase. A simple message asking the customer if they're happy, offering your support, and inviting them to come back will leave a positive lasting impression.
16. Be Authentic

Train your customer service team members to be empathetic to customers' needs and issues, while adhering to your brand's standards. It's important to note that sympathy should be authentic. Genuinely good customer service agents will want to work out clients' concerns. Even if the problems seem trivial, teach your staff to remember that they are essential to the customer.
The best thing you can do is allow the customer to express themselves. Everyone wants to feel heard, and that includes an angry client. On top of that, they want someone to take them seriously and help solve the issue at hand.
"Thank your customer for complaining and mean it. Most will never bother to complain. They'll Just walk away," muses Marilyn Suttle, success coach, author, and speaker. She's built a business centered around advising and consulting the top international companies of the world, because of her straightforward and honest approach.
Listen, repeat back, apologize, tell your customer you'll help them find a way to fix it, and you'll see how quickly an angry caller becomes reinvested in your services.
Nothin' like keepin' it real
Known for their world-class customer service, online shoe retailer, Zappos, takes authenticity to a new level. Each and every one of their employees – from executives to front line customer service – goes through the same four-week training course. This ensures every member of the Zappos team can understand and relate to their customers and provide a truly authentic customer service interaction from beginning to end.
Instill an attitude of authenticity across your company by training your staff on the detailed points and pitfalls of your customer's journey.
17. Build a Community
Today's customers are less likely to make purchases individually. They often ask friends and family on social media and other online platforms for recommendations. Although many businesses see this as intimidating and overwhelming, why not create a similar channel for your own business?
You can quickly build a forum or post a blog on tips or FAQs on how to use a product. Not only does this tactic solve problems, but it also creates a community and brand loyalty.
"We see our customers as invited guests to a party, and we are the hosts. It's our job to make the customer experience a little bit better," finds the founder of Amazon, Jeff Bezos. Amazon is one of the ultimate models of community and customer service online. They've created an entire lifestyle for people, between having anything delivered to your fingertips through Prime and Alexa-powered homes.
Keep in mind, it took more than 20 years for Amazon to become what it is. Patience is required to create that bond between yourself and your clients. But look now – Bezos became the richest man in the world in 2017.
Where's your following?
Another great example of a brand community is online cosmetics retailer, Sephora. Their customer community is huge and very active. Customers share not only beauty tips and secrets, but also their reviews of certain Sephora products. Many customers take their buying cues directly from the information in Sephora's customer community.
18. Demonstrate Empathy. Always
"Our philosophy is that we want our customers to feel like they are truly heard." says Oscar Tobar, Lead, Global Customer Support at Culture Amp. "We want to be there for them in the platform and meet them where they are before they come to us."
Your team must step up to the plate, whether the problem is big or small. Your clients want assurance that your company cares about them. Even if you can't fix their problem, just trying, and apologizing will make your clients feel good.
True empathy might be 3 steps away
Train your staff to treat customer like real people, not like accounts or order numbers.
Teach your staff about the principles your company follows and explain how those principles mesh with your company's procedures.
Train using scenarios, not just sticking to a script. Use role-play and "secret shopper" calls.
19. Highlight Special Occasions
"This may seem simple, but you need to give customers what they want, not what you think they want. And, if you do this, people will keep coming back," claims John Ilhan, known as the richest Australian under 40 years-of-age, after his success as the founder of Crazy John's Mobile Phone Retail Chain.
The power of email marketing goes a long way today. The majority of businesses also collect personal data on their customers, like anniversary dates or birthdays. Why not put that data to good use and make it a part of your customer engagement model? Something as simple as a happy birthday email with a discount or offer can make a customer feel unique and valued.
A lot of businesses look at their consumer base to decide the type of special occasions they like to celebrate. Whether it's mainstream holidays, or something small, your clients will appreciate the effort. It is an excellent way to draw attention to your company continuously. Plus, it adds personability to your brand's name.
How do you appreciate your customers?
Progressive Eyecare, an Indianapolis-based optometry practice, sends $25 Starbucks gift cards to existing patients anytime they refer a new patient. This ensures their satisfied customers will continue to refer them over and over again while also enjoying a latte.
Online nutrition bar company, Picky Bars, makes a day special by sending customers new bar flavors, t-shirts, and other merchandise. There's no particular date or occasion, these surprise packages are sent randomly to delight their customers.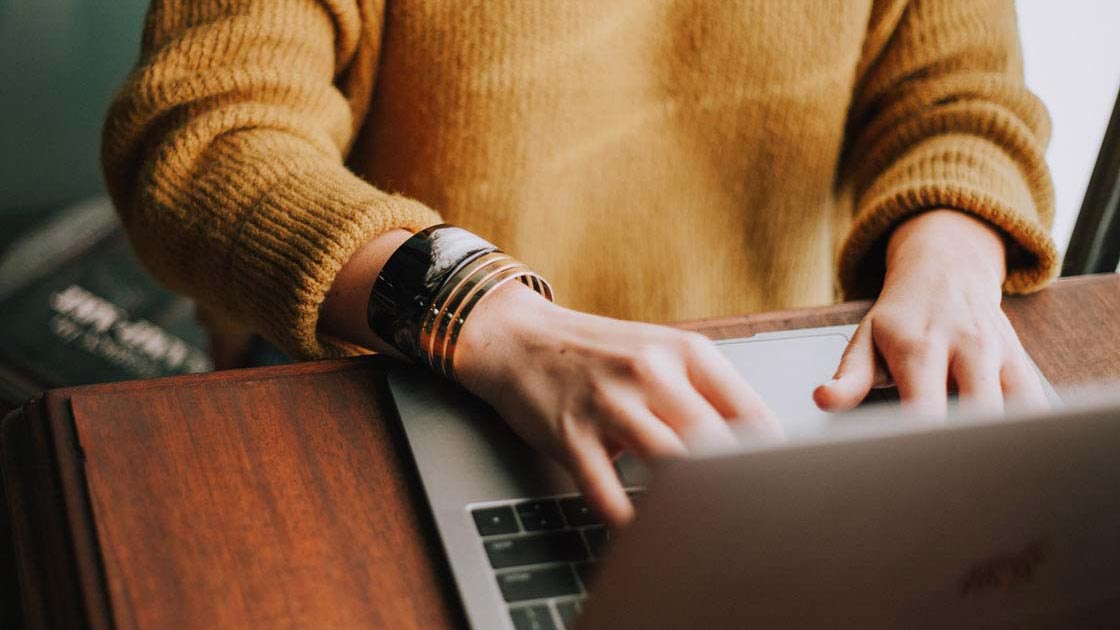 20. Invest in Your Social Media Presence
We have mentioned the importance of social media presence many times in this article. Dave Kerpin, Founder of Likeable Media, explains it as "a brand not responding on Twitter is like hanging up the phone on customers. With millions watching."
Not only does using social media allow your business to build and maintain a brand presence and awareness, but it also helps customer service professionals monitor customer comments, mentions, hashtags and so on.
Social media is incredibly popular among millennials. Therefore, if millennials represent a large portion of your customer base, it's essential to invest in these channels. If you do, allow your customer service team to address customer queries and comments via these platforms, it will go a long way. All of your favorite brands already answer customer service questions via comments and DMs, making it more convenient for your core shoppers.
Influencers on Instagram and Twitter exist for every sphere, and a lot of brands send in complimentary products for review, which helps boost sales. In fact, without well-maintained social media profiles, people are unlikely to use your services at all. When an individual search for a company, the first place they check is social media.